What makes NIRALI BG the NO.1 brand?
Introduced for the 1st time by the brand!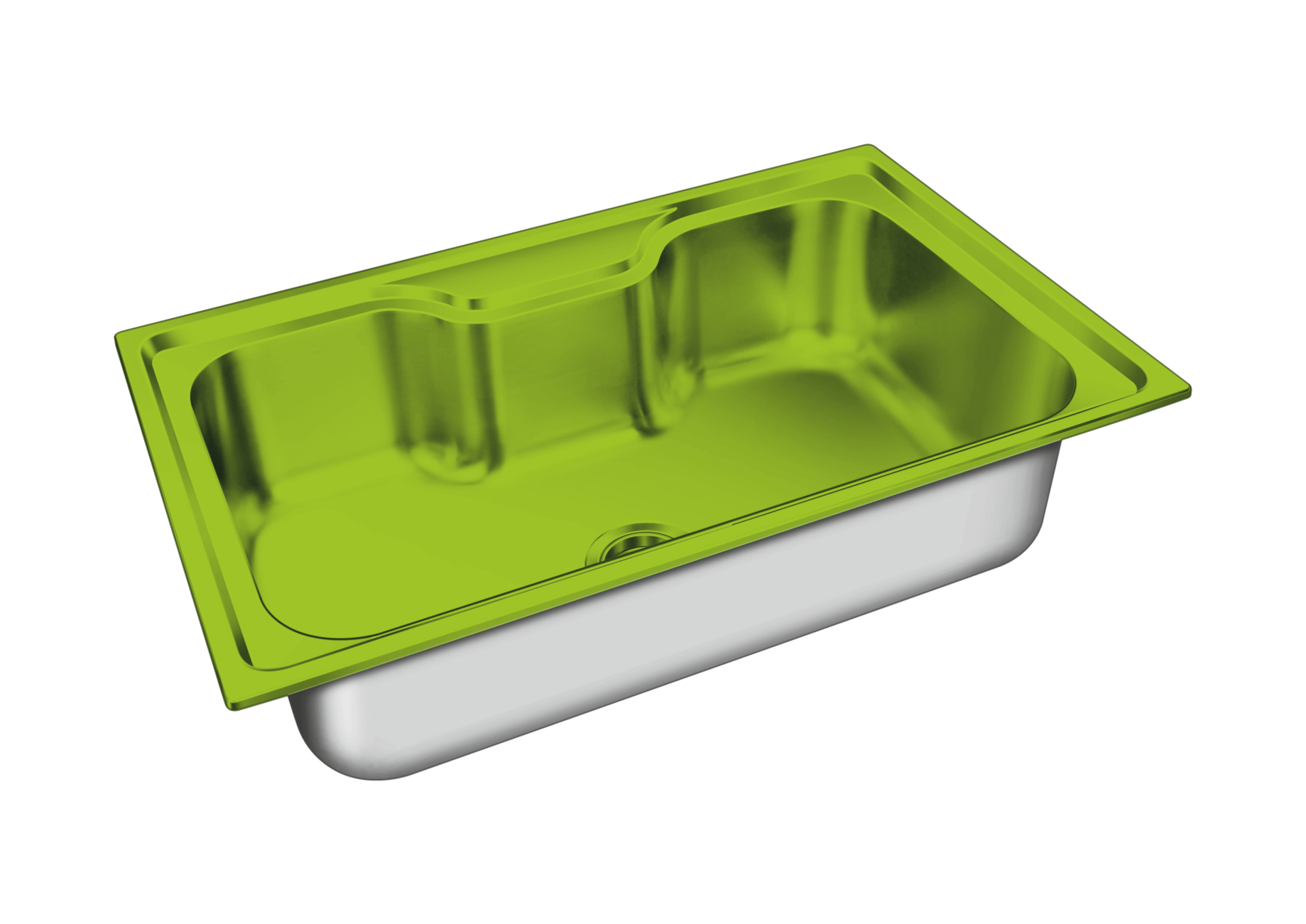 Plastic Guard
Plastic Guard represents the coating done on the sink, as a protective layer before use.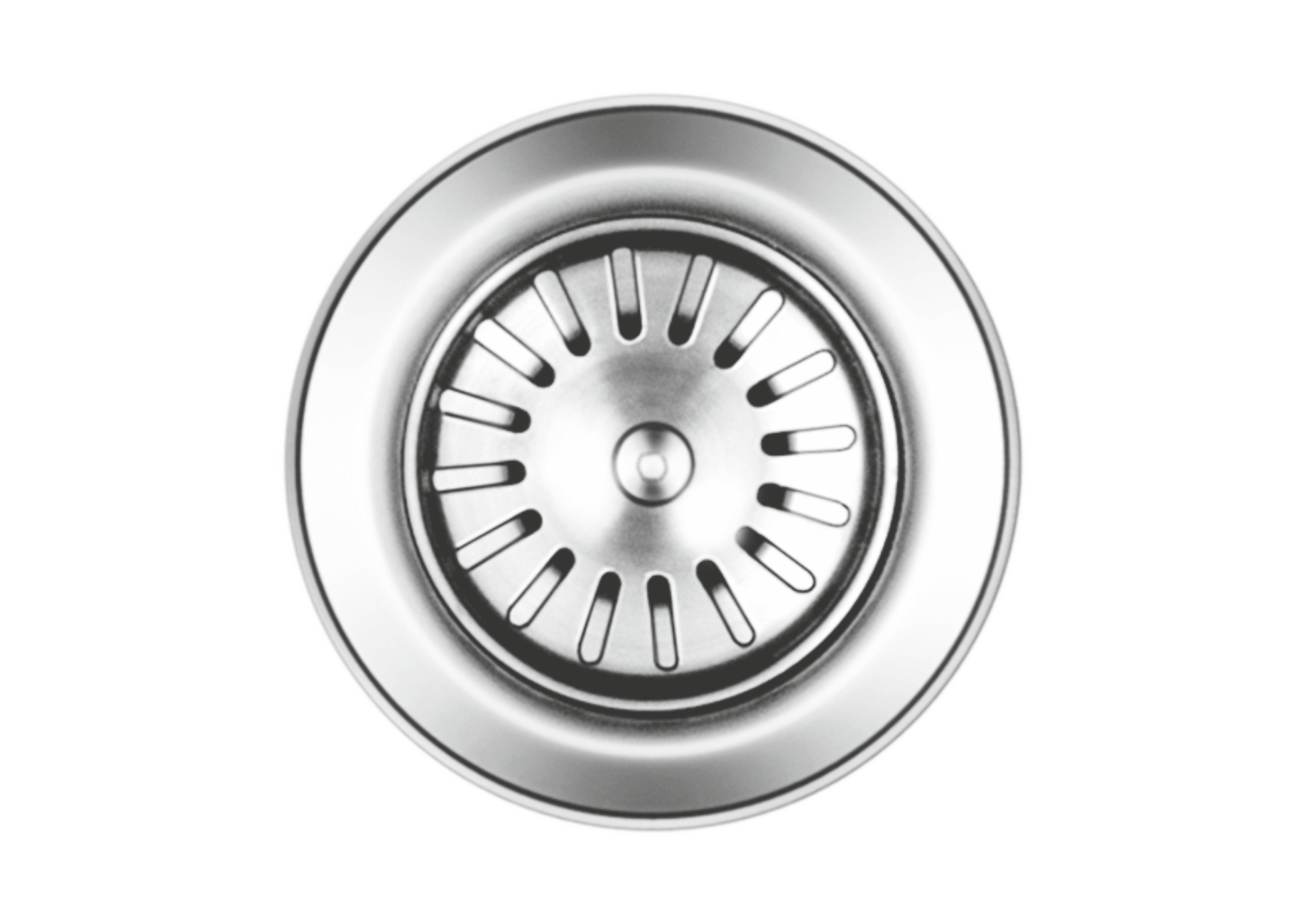 Choke Stop
The specially designed Nirali BG choke-stop strainer has broader outlets with 1½ – inch diameter, to drain out all your kitchen problems.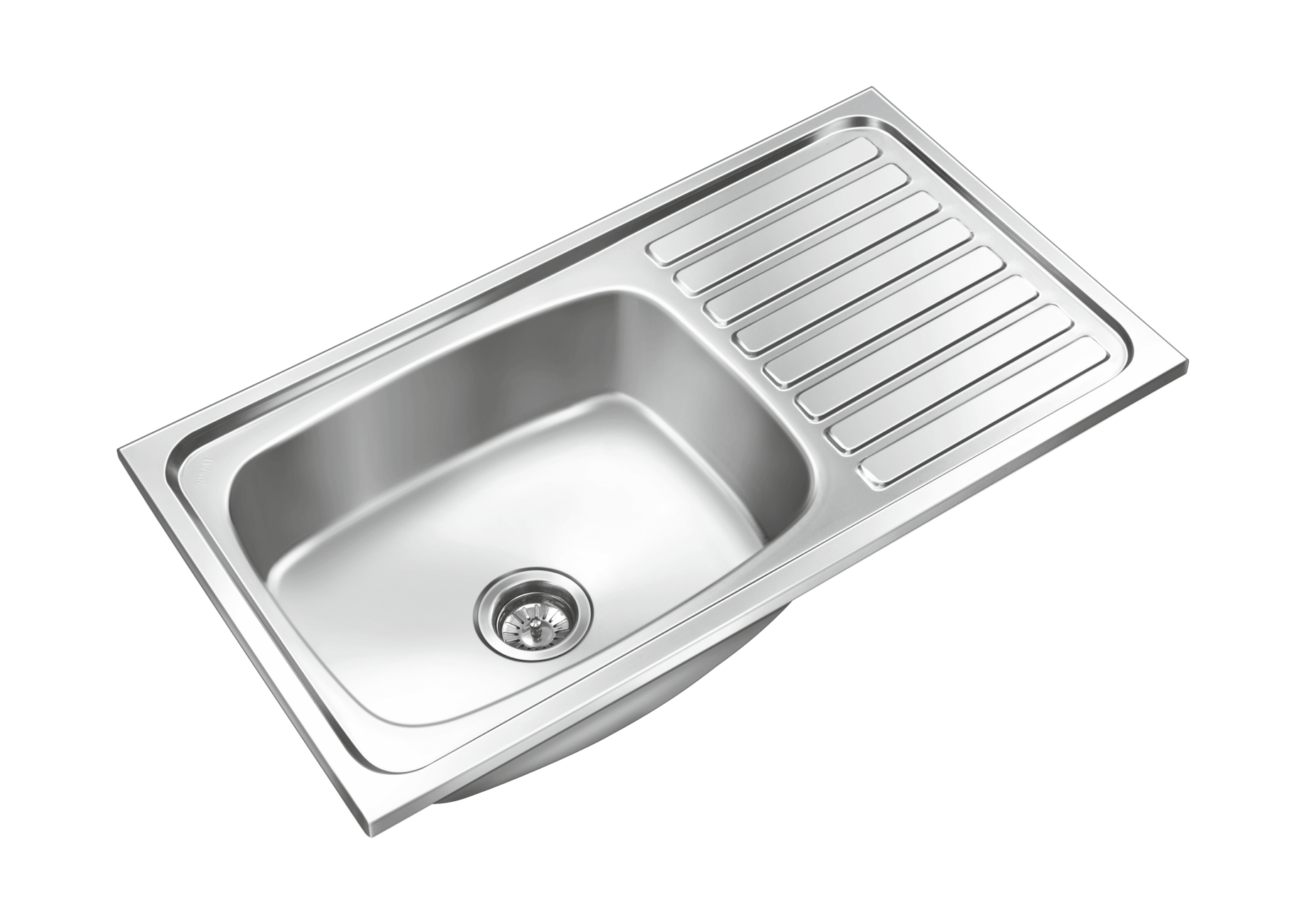 Single Body Kitchen Sinks
The stylish single body kitchen sink comes without any welding. This makes single body kitchen sink strong, sturdy and one of its kind.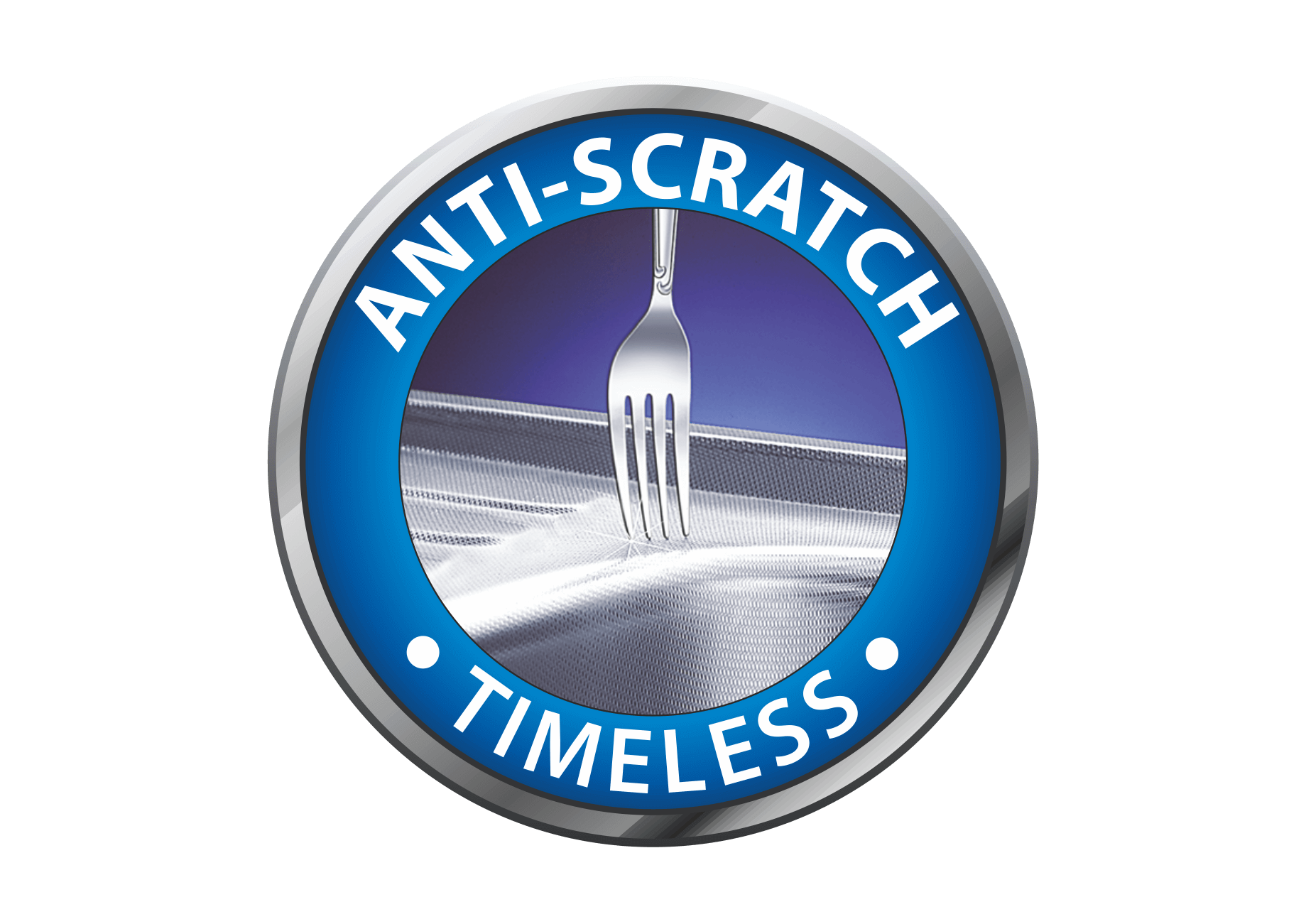 Anti-Scratch Range
Using advanced state-of-the-art manufacturing expertise, this evergreen anti-scratch feature is specially suited for today's rough and tough cleaning of Indian cookware.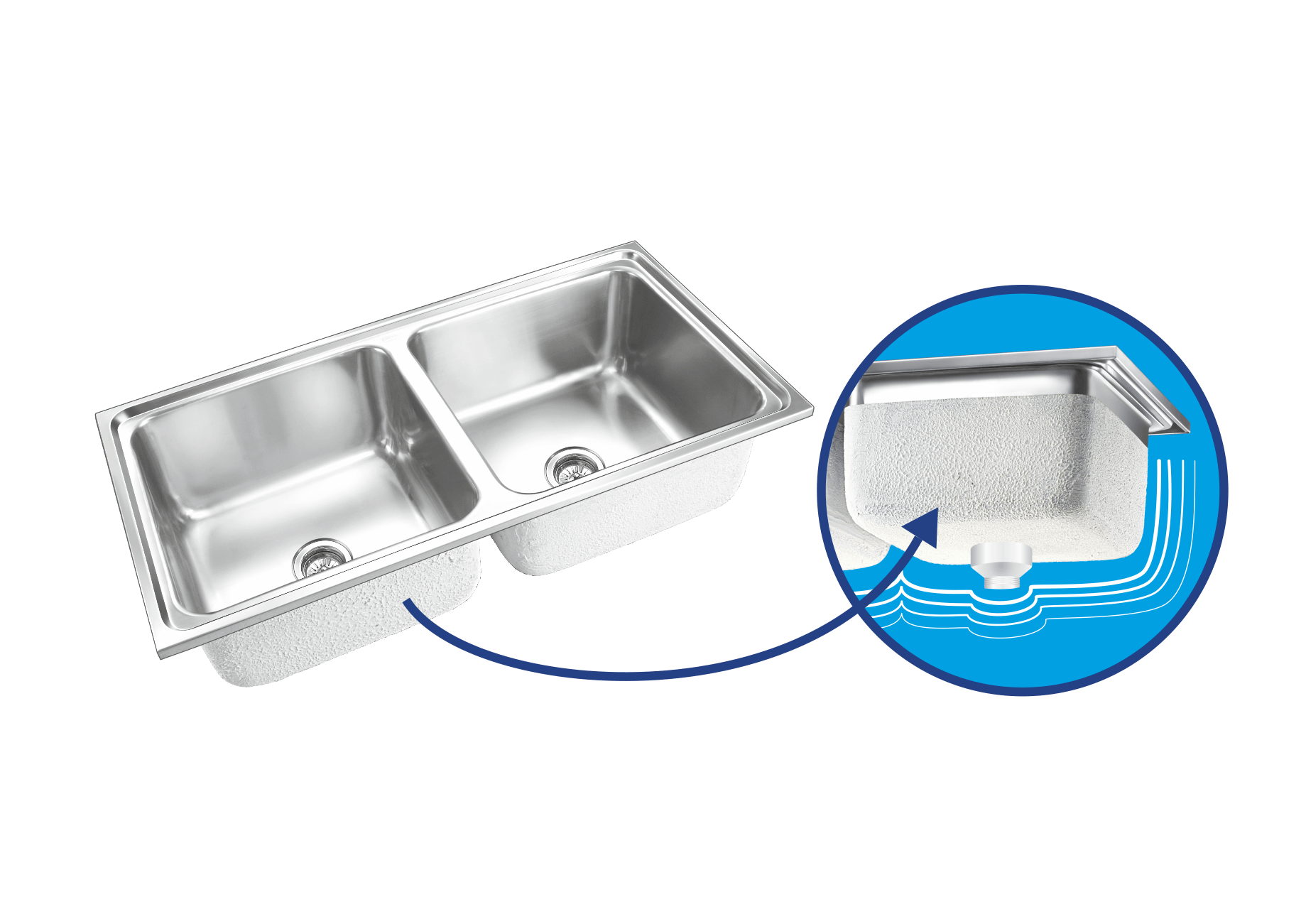 Silent Square Range
Presenting for the first time in India with amazing whisper-soft performance. This helps to reduce the unwanted sounds and vibrations from dishes & running water.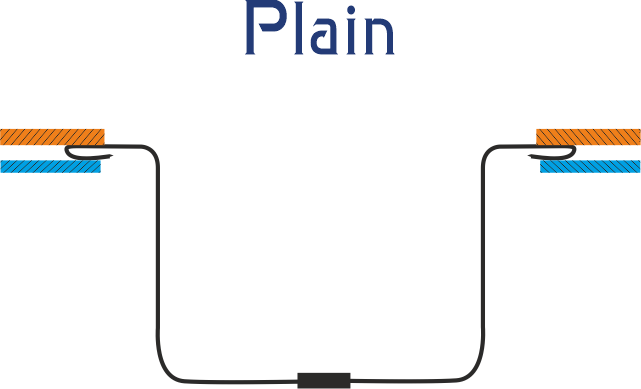 Plain
Plain type sinks have flat borders for
correct sandwiching between the platform top and Granite slabs.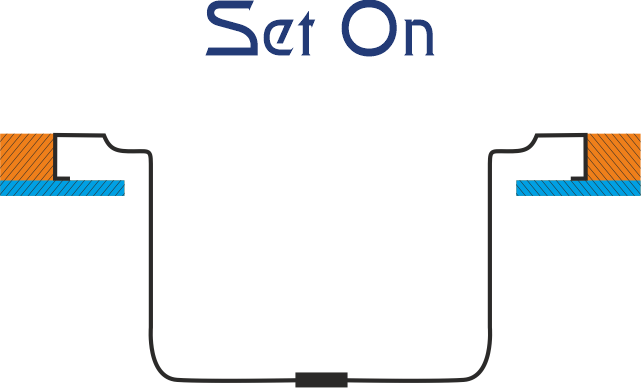 Set On
These sinks have border thickness of 18 mm. It is ideal if installed flush with granite.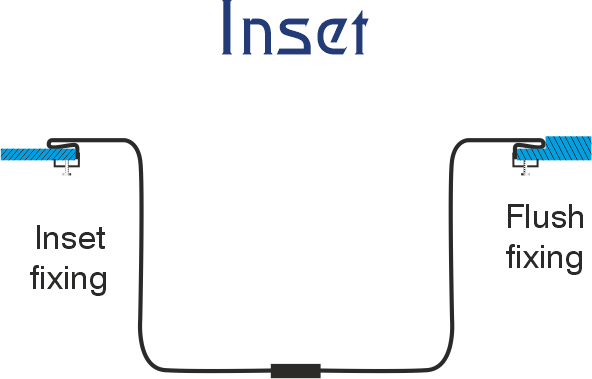 Inset
Inset type sinks have borders lined with clips ideal for modular kitchens.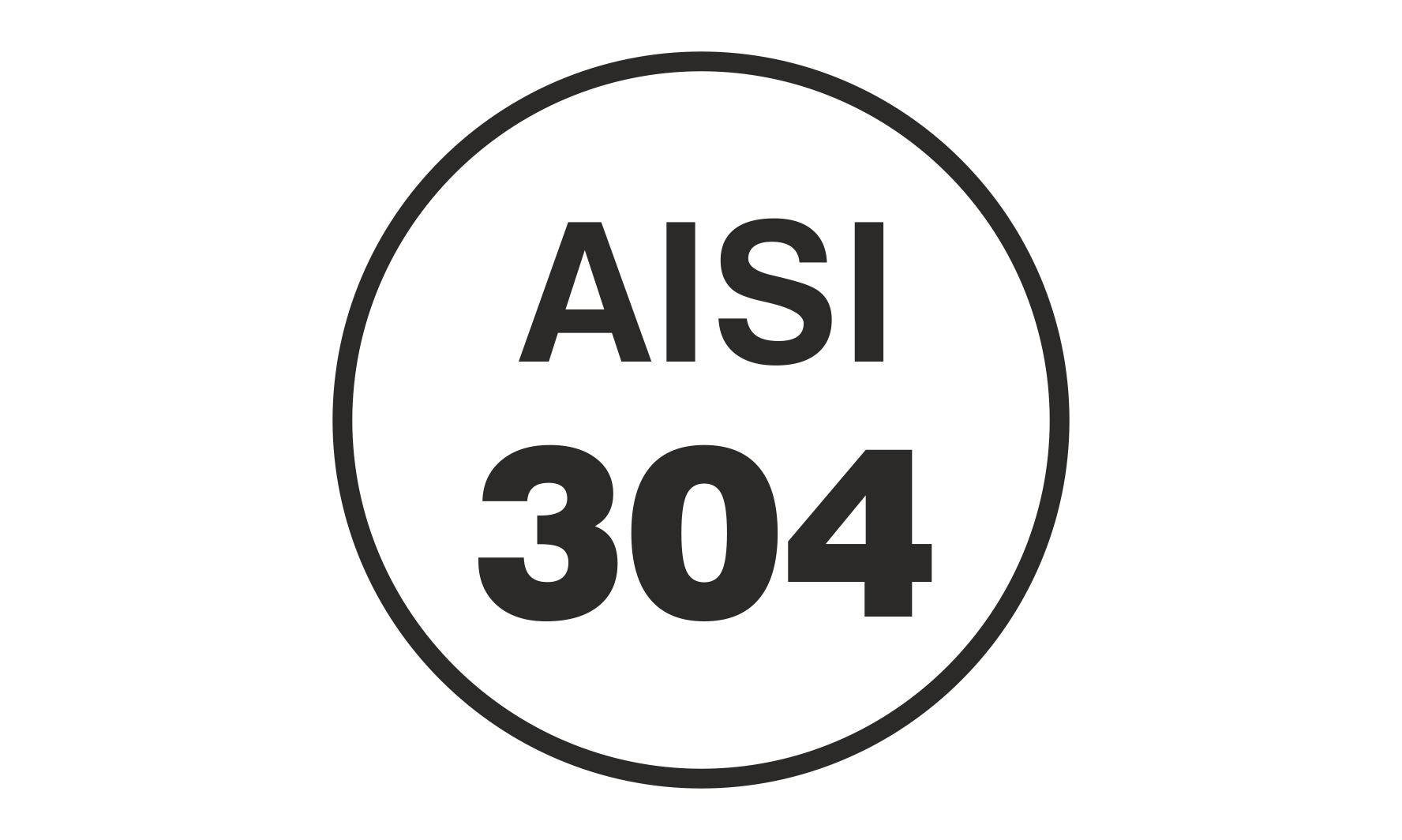 AISI 304
Our Sinks are made from 304 grade stainless steel. This has 18% Chromium and 8% Nickel. This is the ideal quality of stainless steel which ensures no cracking and high corrosion resistance.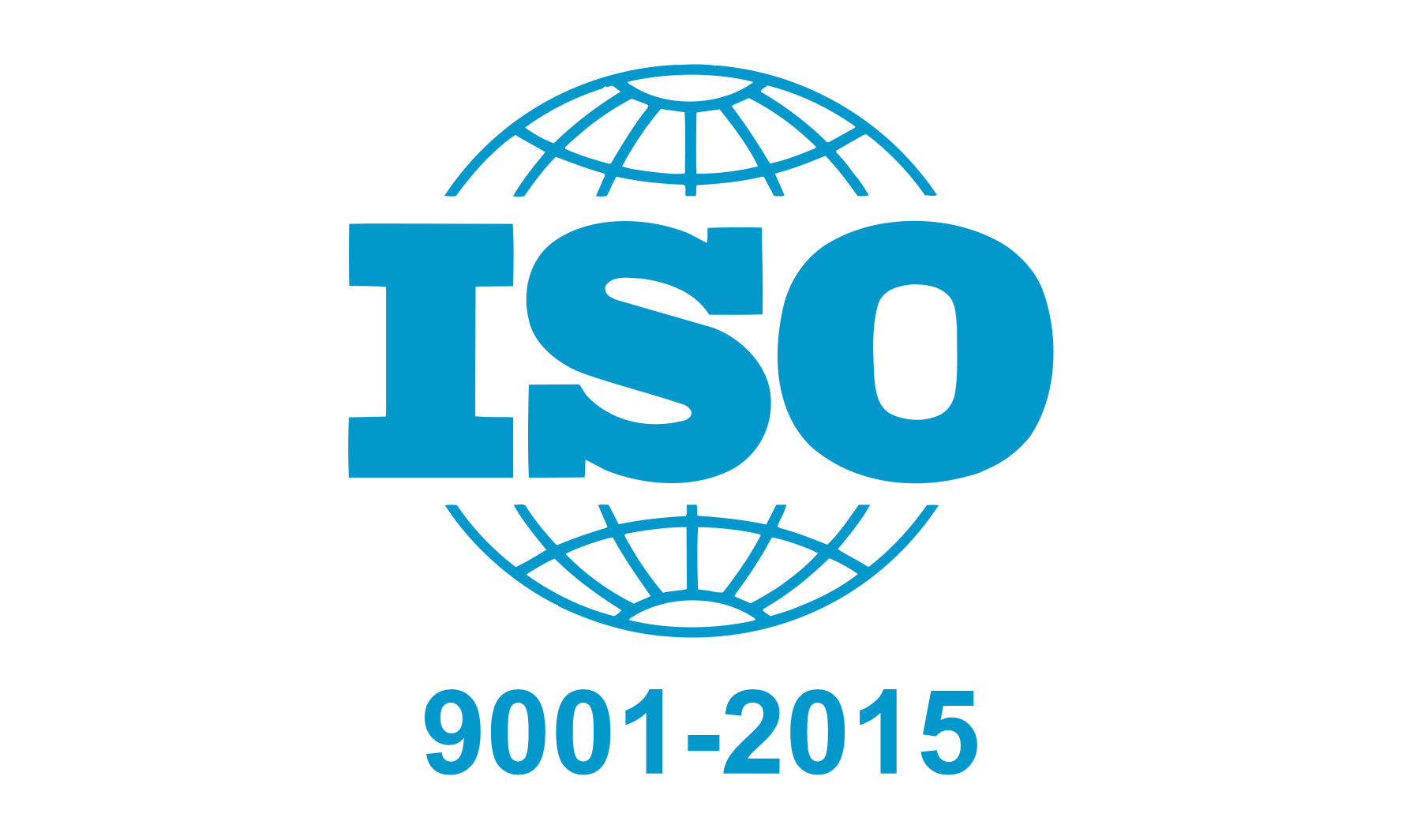 ISO 9001
Delivering consistent quality through scientifically laid out processes.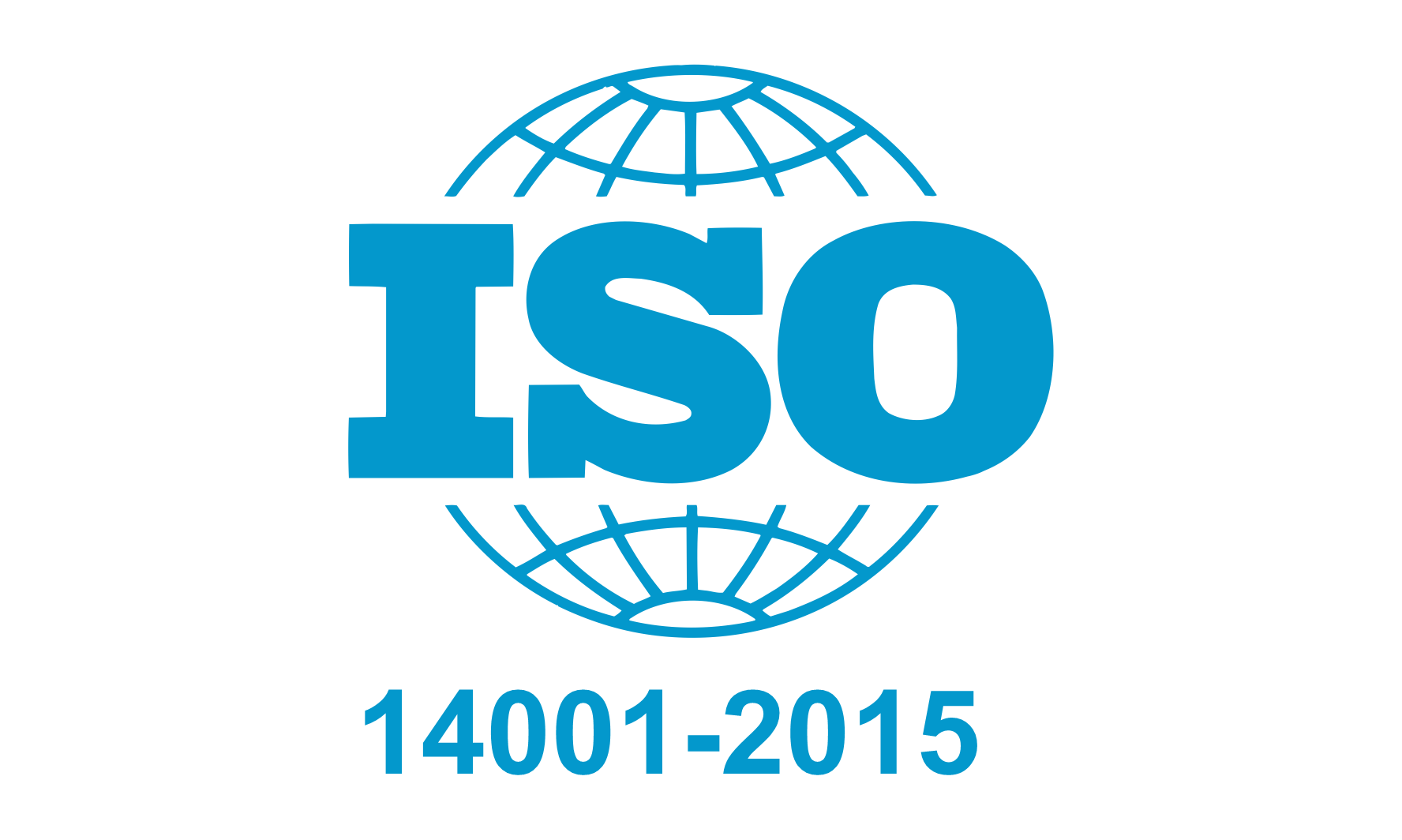 ISO 14001
With eco-friendly systems with concern for our future generations.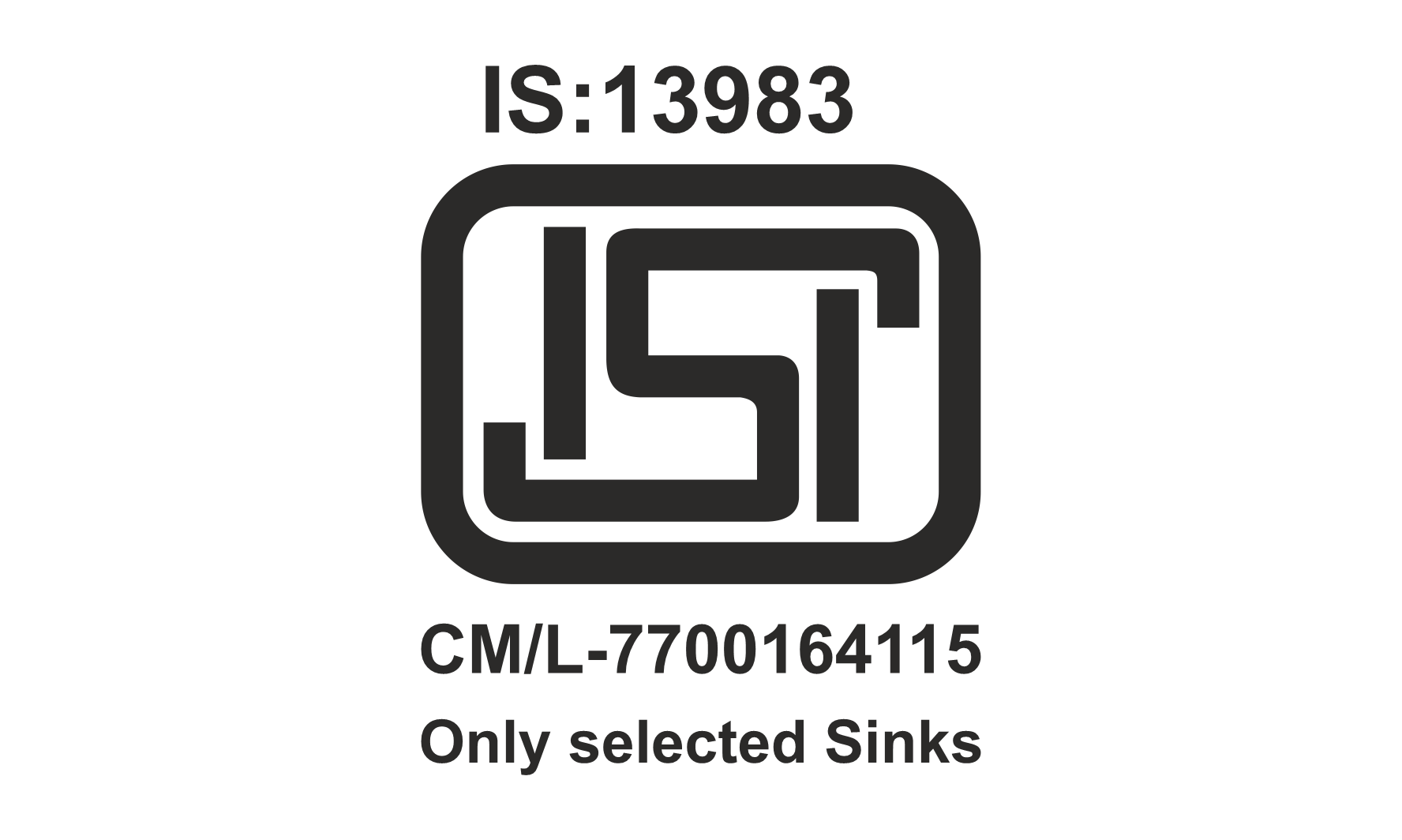 ISI
Delivering consistent Quality through scientifically laid out processes with practical approach.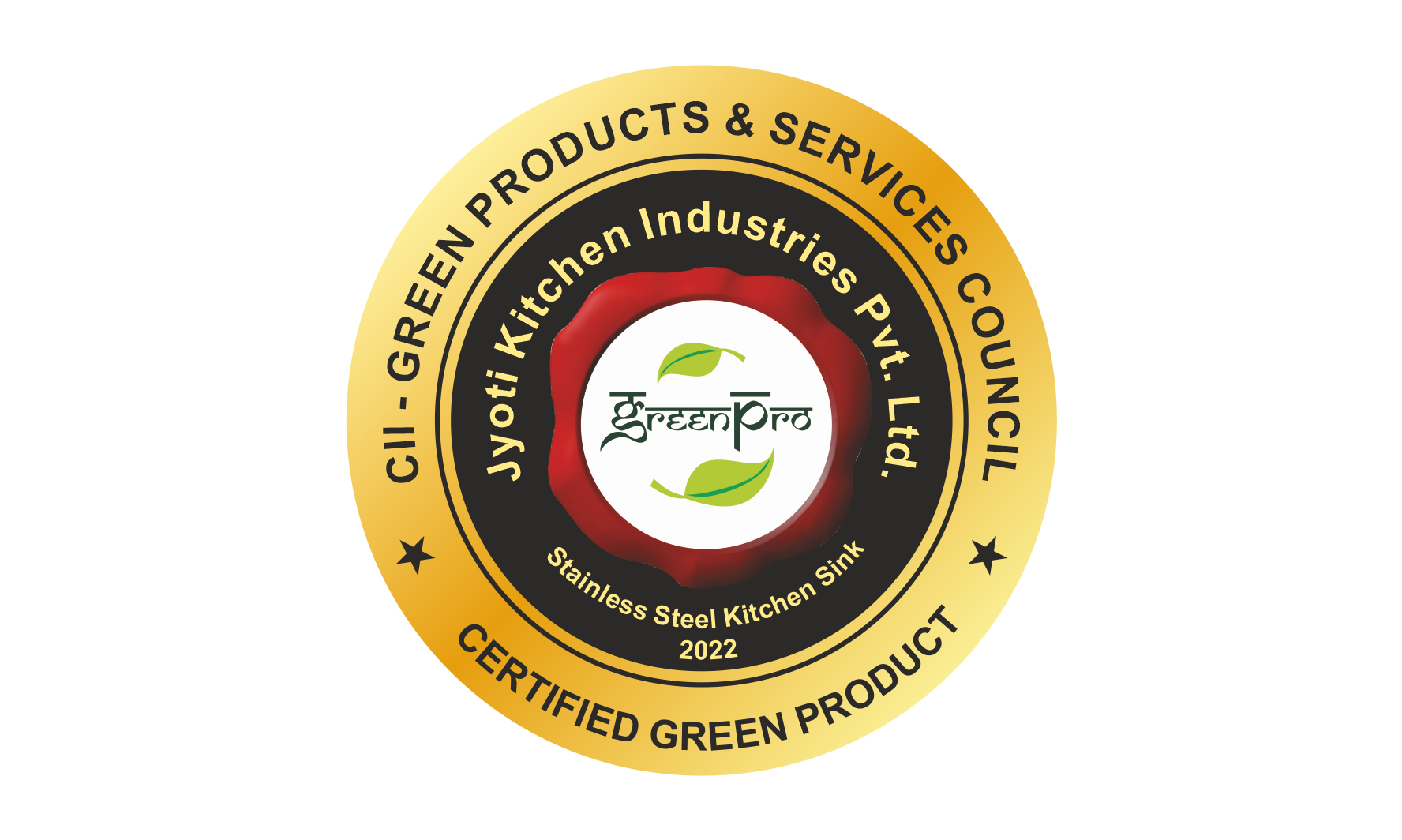 Green Pro
Green product & service council certified stainless steel kitchen sinks.